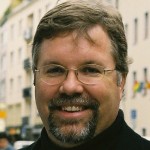 Who is P33 Adventures?  It's a travel company created just for you!  We make the trip of a lifetime for you and your family a reality.  Our team works hard on the details so you can simply relax and enjoy your time traveling abroad.
Since 1980, I have logged over hundreds of thousands of international miles, found out how much difference one star on a hotel can make, and learned why you always travel with a plan.
It's that planning part that can be the most daunting!  Our P33 Adventures team takes care of that!
Not only do we help you get the most out of your time there, we remove all those other concerns on how to make the most of your trip.  Our reasonable pricing includes breakfast and dinner, entrance to local sites and attractions, 4-star hotels, air-conditioned motor coach, tour guide, and gratuities.
Yes!  Airfare is also included in the pricing.  Flights typically depart from Atlanta, Toronto, or New York (JFK).  No need to worry about booking a flight.  We do that for you!
Lunch, water, and incidentals are the only things you need to purchase for yourself.
We like to keep our P33 Adventures groups to no more than 50 travelers in order to create a more personal experience.
So, explore our page and see what adventures we have in store for you!
Each trip has been uniquely put together to maximize our time, making sure that you are seeing the places you need to see to make your trip come alive. Our P33 Team is also working hard to make sure that, in addition to spending time with your fellow travelers, you meet local residents who will help you better understand what it means to live where you are merely visiting.
Whether in Israel as we follow in the steps of Jesus, in Greece as we follow the steps of Paul, or Germany to better understand our Reformation heritage, we guarantee an experience you won't forget.
Leave the planning to us and let P33 Adventures create memories for you and your family that will last a lifetime.
Join us!
Joel Thornton
P33 Adventures
CEO