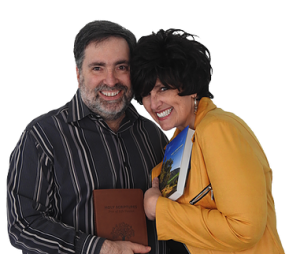 Go with Rabbi Mark & Daniah Greenberg
You will travel through the Holy Land with Rabbi Mark and Daniah Greenberg as they teach and share the history of Yeshua in Israel. You will enjoy quality time with Rabbi Mark and Daniah Greenberg in addition to meeting local Israeli Christians. What an experience!
Visit the Sights
Stand on the Mount of Olives where Yeshua looked over Jerusalem. Pray with your travel companions in the Garden of Gethsemane. Partake of Communion at the most likely tomb which Yeshua Arose Boat in the Sea of Galilee. Float on the Dead Sea and even be baptized in the Jordan River by Rabbi Mark.
Guest Speakers
Now, imagine that while you are experiencing Israel through the steps of Yeshua that you are also getting the once in a lifetime chance to meet with key leaders like Daniel Juster and others who helped develop the TLV Version of the Bible, in the very land about which it was written.
Travel & Learn
You will stay in 4 Star hotels. You will travel the steps of Yeshua in the comfort of a modern travel coach. From the heart of Jerusalem you will experience a mixture of ancient Israel and the modern country. International Human Rights lawyer, Joel Thornton will provide insight in the secular history of Israel and the modern culture as well. Plus, we will be learning about the importance of Israeli presence in the Middle East.